Avenue M conducted a second employee survey with associations
Sheri Jacobs, FASAE, CAE
jacobs@avenuemgroup.com; CEO & President, Avenue M Group
Trevor Schlusemann, CIPP/E, CIPM
schlusemann@avenuemgroup.com; Vice President, Market Research and Analytics and Data Protection Officer
Zoie Richardson
richardson@avenuemgroup.com; Intern, Avenue M Group
(Image: Adobe Stock)
It is no secret that this country has been in deep turmoil as of late. The tragic murder of George Floyd occurred on top of the already debilitating COVID-19 pandemic that has placed the nation and world in an unprecedented time. Employees had to learn how to adapt to the remote working world and now must grapple with what a socially distanced office environment may look like.
Based on our June survey, the vast majority of employees still want a physical office space, but most (81%) want to work remotely at least half the time or more. Very few (3%) want to be in the office 100% of the time, while nearly one in five are fine being remote 100% of the time. The chart below shows how respondents answered the question, "Thinking just about you and not your employer, if you had an option, what would you prefer?"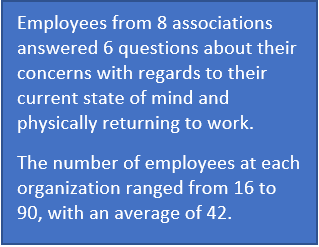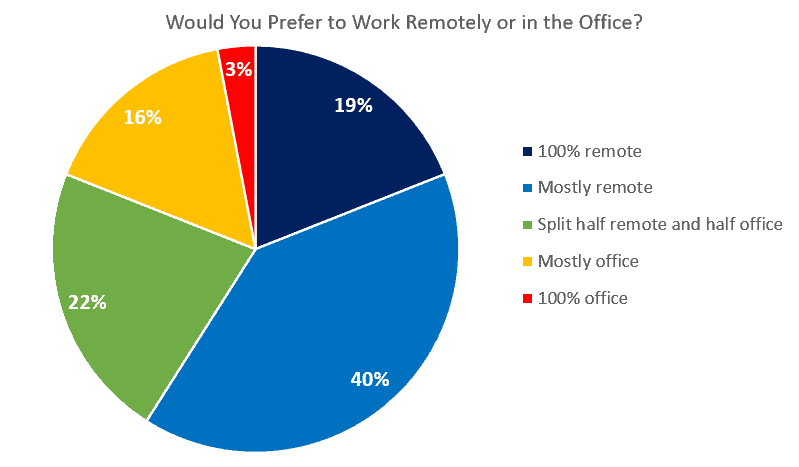 How are you? In our last survey (April 2020) checking in on employees during the COVID-19 pandemic, we asked employees how they are doing. This June survey asked the same question. Overall, the results were similar, but the June results were a bit more positive.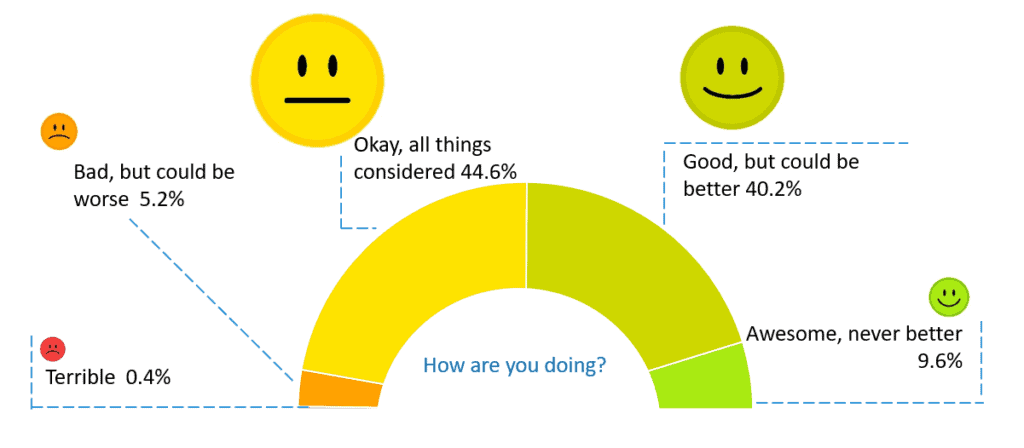 What do they want from their employer? The top priorities of respondents are being notified if someone in the office has tested positive for COVID-19, requiring those who feel ill to stay home, and giving employees an option as to whether or not they would like to return. These measures were chosen by 93%, 92%, and 79% of the respondents, respectively.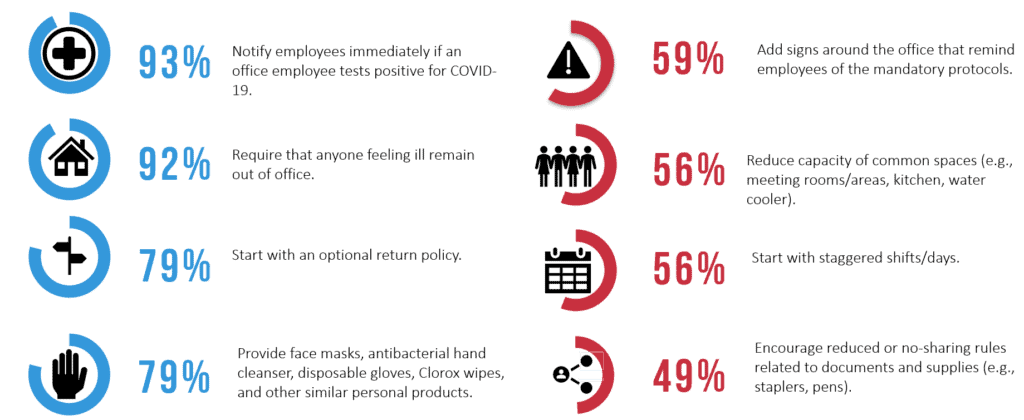 What are you concerned about when you think of returning to the office? Employees are primarily worried about bringing the virus back home and personally staying healthy; they also express concerns about colleagues following safety rules.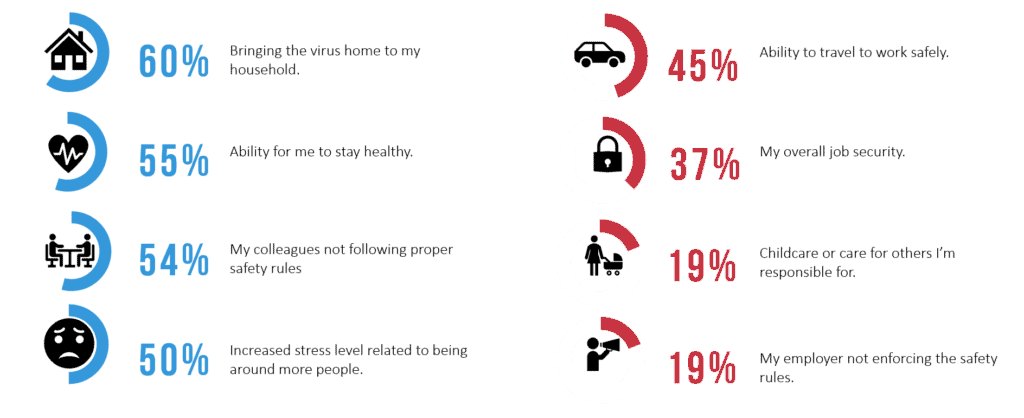 How well do you think your employer has done handling the challenges of the COVID-19 pandemic? Lastly, we asked employees how well they believe their employer has handled the pandemic relative to other employers. More than 95% of respondents think that their employer handled COVID-19 challenges similarly to other employers or better than other employers.
Compared to the April results on this question, these June results skew a bit to the neutral, away from the positive.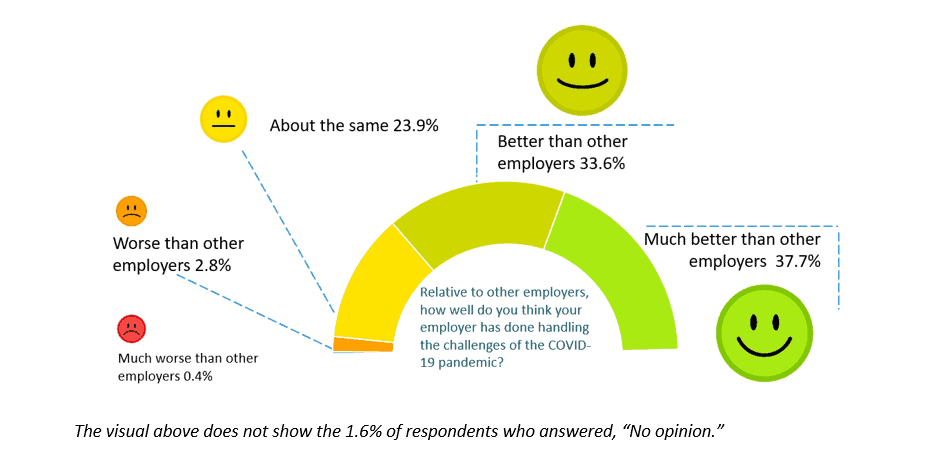 What can we understand from these results? Most employees want to continue working remotely for at least half of their work time, and when their offices reopen, there are several safety measures they want their employer to implement. As the world begins opening back up and as returning to the office becomes more common, associations should keep these important data points in mind when outlining their plans for re-opening offices and addressing employees' safety concerns.